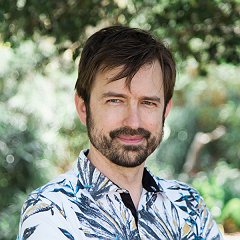 Registered user since Tue 17 Feb 2015
Bio:
Eric Koskinen is an Associate Professor at Stevens Institute of Technology. In 2021, he was appointed to the endowed Charles Berendsen Professor of Computer Science. Dr. Koskinen's research focuses on reliable and efficient software, through automated software verification, parallelization, and language advances that improve the way programmers develop concurrent software. Previously, Dr. Koskinen received a Ph.D in Computer Science from the University of Cambridge, spent time at IBM Watson and Microsoft, and was a Software Engineer at Amazon.com.
In recent years, I have focused on new techniques and tools to verify commutativity conditions, synthesize commutativity conditions, or use them as part of our new programming language, Veracity.
Affiliation:
Stevens Institute of Technology
Research interests:
Verification, Languages, Concurrency
Contributions